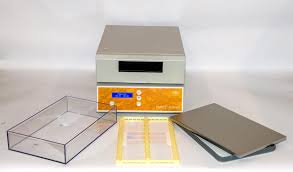 Basic Information
Model:ACD HybEZTM II Hybridization System

Manufacturer:Leica,Germany
Instrument Application
The ACD HybEZTM II Hybridization System is a new generation, evaporation controlled incubator designed to conduct the hybridization and incubation steps in Advanced Cell Diagnostic's proprietary RNAscope® and BaseScopeTM assays. The HybEZTM II Humidity Control Tray, EZ-BatchTM Slide Holder, and EZ-BatchTM Wash Tray included in the system allow batches of slides to be processed at the same time. The ACD HybEZTM II Hybridization System is compatible with other hybridization based assays or any assay step where a condition of high humidity with an elevated temperature is required.
Instrument Components
HybEZ

TM

II Oven (110 VAC, Cat. No. 321719; 220 VAC, Cat. No. 321720)

HybEZ

TM

Humidity Control Tray with lid (Cat. No. 310012)

EZ-Batch

TM

Slide Holder (Cat. No. 310017)

EZ-Batch

TM

Wash Tray (Cat. No. 310019)

Two sheets of HybEZ

TM

Humidifying Paper (Cat. No. 310025)
The system can hold up to twenty standard microscope slides on the slide rack. The unit has an advanced microprocessor temperature controller that provides stable and accurate chamber temperatures from ambient plus 10 ̊C to 75 ̊C. The unit uses a sealed tray to create a lasting humid environment for overnight runs or weekend runs, depending on the operating temperature.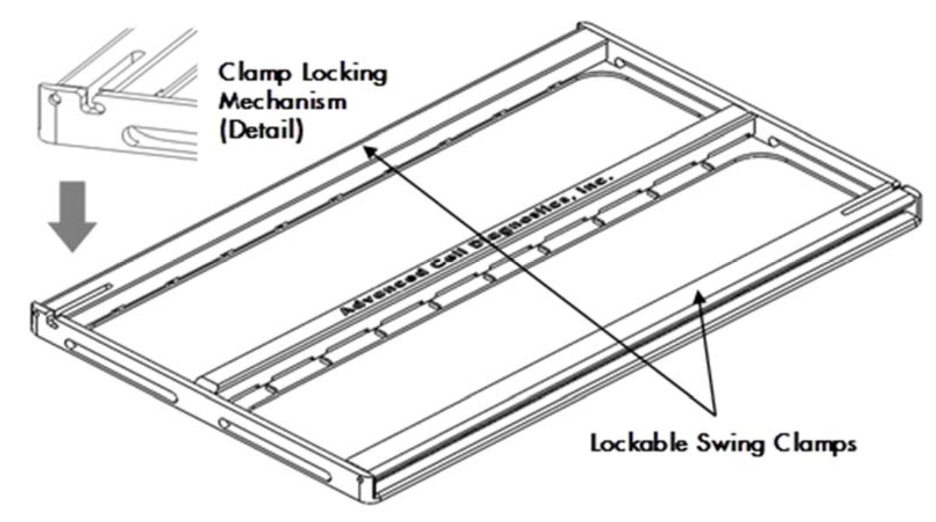 Main Technical Parameters
Temperature Range: (ambient +10 ̊C) to 75 ̊C

Setting Range: 20 ̊C to 75 ̊C

Stability: ±0.5 ̊C

Overall Accuracy: ±0.5 ̊C at 40 ̊C

Temperature Display Resolution: 0.1 ̊C

Alarms: Yes in cases of temperature deviation, step complete, or program complete

Stackable: Yes

Supply Voltage Range: 115 V +/— 10%, 50/60 Hz;230 V +/— 10%, 50/60 Hz

Power Rating: 155 W

Heating Rate: Ambient to 40 ̊C within 20 minutes

Dimensions (W x D x H): 11.00" x 15.96" x 8.09"

Weight: 21.00 lbs

Safety and Electrical Certification: UL, CE, and CSA