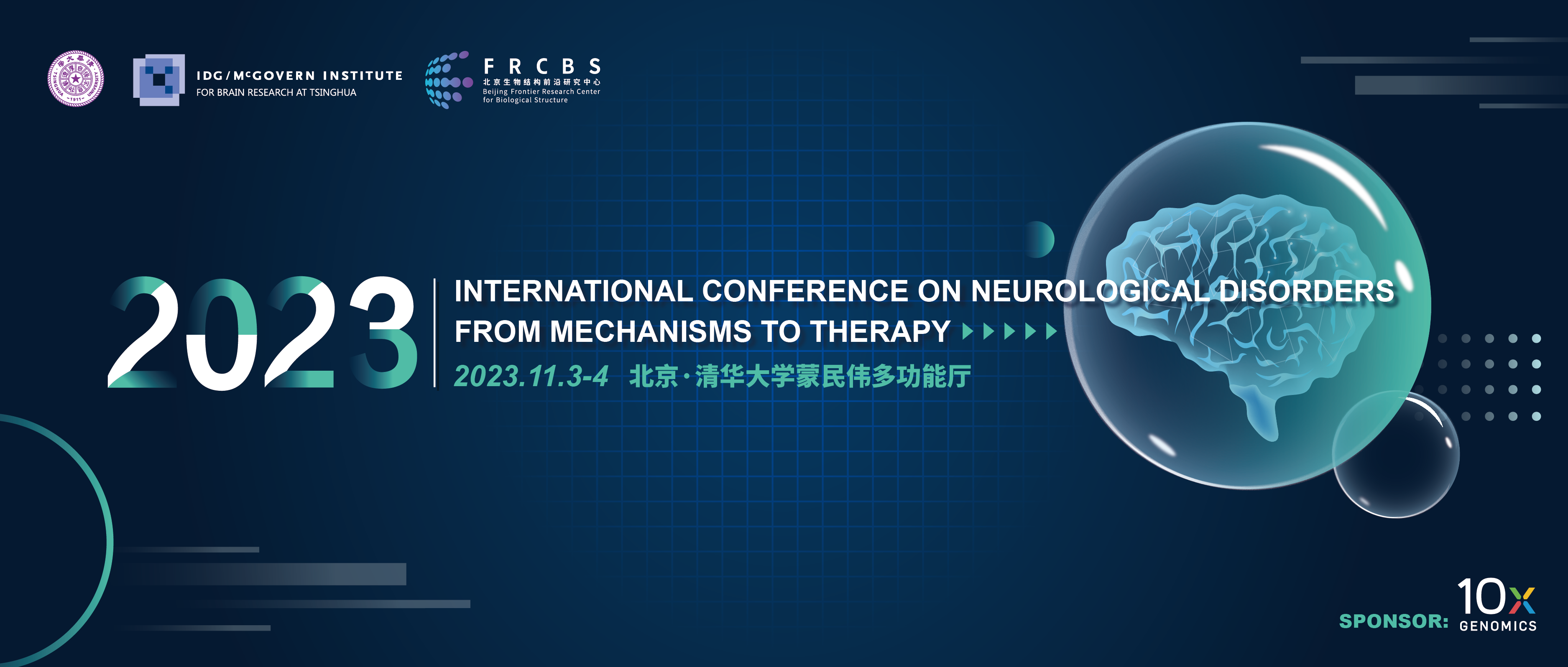 Time:
November 3-4,2023
Location:
Meng Minwei Building, Tsinghua University
Conference Introduction :
Neurological disorders have been a major health issue and social challenge of concern both domestically and internationally, imposing a tremendous burden on countless patients and their families. Within the scientific agenda of the Chinese Brain Initiative, neurodevelopmental disorders such as autism and neurodegenerative diseases like Alzheimer's are considered focal scientific issues.
In order to promote research on the mechanisms of neurological disorders, as well as advancements in diagnosis, prevention, and treatment, the 2023 International Conference on Neurological Diseases will be held on November 3-4, 2023, at the Mong Man Wai Hall of Tsinghua University. The conference is organized by Tsinghua University's IDG/McGovern Institute for Brain Research, in collaboration with the Beijing Advanced Innovation Center for Structural Biology. The main objective of the conference is to facilitate exchanges and collaborations between Tsinghua University and scientists from China and abroad in the field of neurological disorder mechanism research.
Through this academic event, we hope to accelerate the progress in basic research and therapy of neurological disorders, as well as strengthen cooperation and communication among scholars in this field, both domestically and internationally. We cordially invite you to participate in this conference and jointly explore cutting-edge scientific issues related to neurological disorders.
We welcome everyone to register and attend the conference, and we look forward to meeting you there!
Registration